amazing!!!!
Review by Amanda A. on 11 Jun 2020
review stating amazing!!!!
I use this every morning and every evening. I love it! its become a welcomed part of my daily routine. I would recommend that everyone have a daily greatness journal.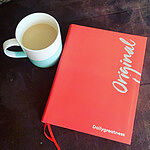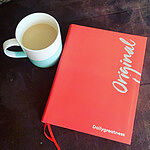 I am really loving the
Review by Lisa M. on 26 Jun 2020
review stating I am really loving the
I am really loving the journal and my journey with it. It is helping me really dig deep and think about my life and what I am grateful for and what things I need to focus on. I love that it prompts me each week to go back and look at my goals and see where I at with them. I'm someone who makes a goal writes it down and never looks again! This journal is asking me to look back and motivates me to not break those promises and goals to myself. Its been an amazing addition to my morning and nightly routine. I absolutely love it!
Christopher C.
5 star rating
High Quality + Well designed
Review by Christopher C. on 6 Mar 2020
review stating High Quality + Well designed
Really well thought out, and premium look and feel to it which you cannot grasp through the website!
Danielle S.
5 star rating
Daily greatness
Review by Danielle S. on 8 Jan 2020
review stating Daily greatness
This book is awesome! Definitely a great help for productivity and keeping track of your goals!
Amazing!
Review by Melanie K. on 30 Dec 2019
review stating Amazing!
Wow! It's everything I could ever want it to be. I used to write in a few different journals, and had been looking for a one stop shop for all my morning writings, and this is it! So happy I found it! I recommend it to all my friends and coaching clients.
Q: Does the Daily greatness original yearly come in a download version for iPad ?
A: Hi Anne, thanks for reaching out! A digital version of our Dailygreatness concept is currently in production, however, at this time, we don't have a launch date.
Stay tuned via our email list and we'll be sure to update you when it goes live.
Q: Is the cover soft or hard?
A: Hi Nancy, thanks for reaching out! The cover is a flexi-bound cover and is sturdy and durable yet light in weight. Hope this helps!